Woke up this morning checking all the scrappers blog,twitter,Facebook. They are going to Scrapfest :( wishing I could go but hmm the closest Archivers is 4 hours away..may be next time.
Too bored to scrap or craft need more inspiration I decided to just put make up on and paint my nails. Hoping to get pretty up and I will be in the mood for craft.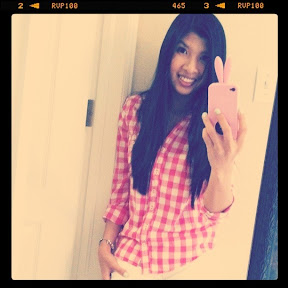 And take lots of photos of myself lol
Finally the sun is out yayyy now I get to wear a tanktop.
Thx to Blogpress \ ◕ิ ྱ ◕ิ /
Location:My home sweet home.